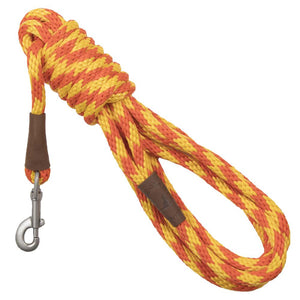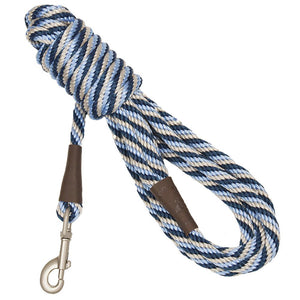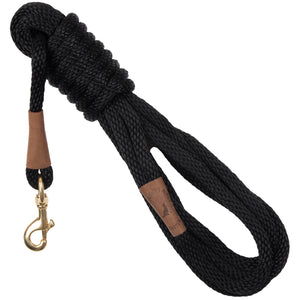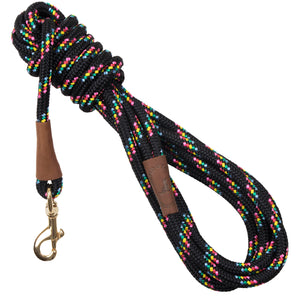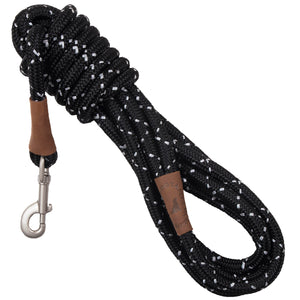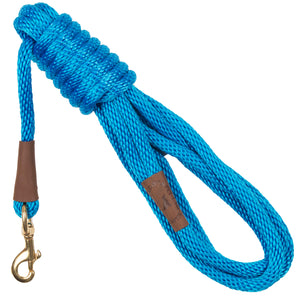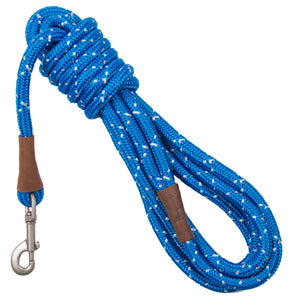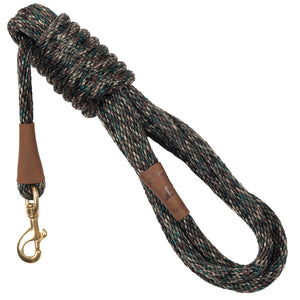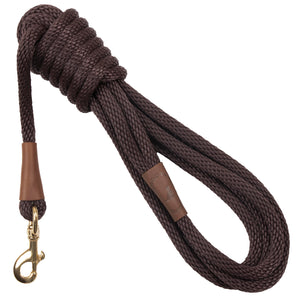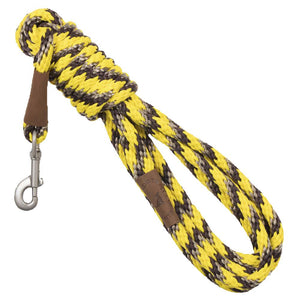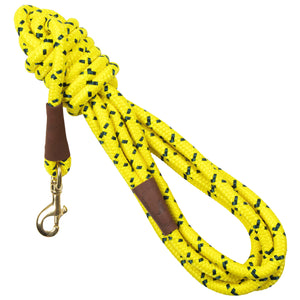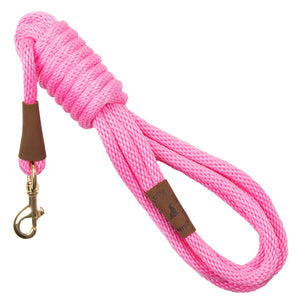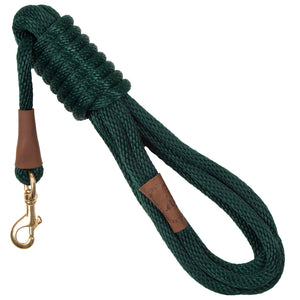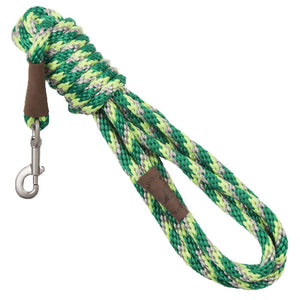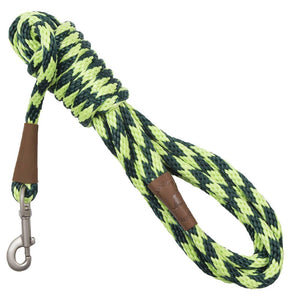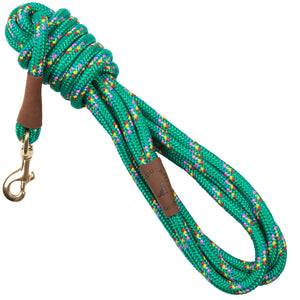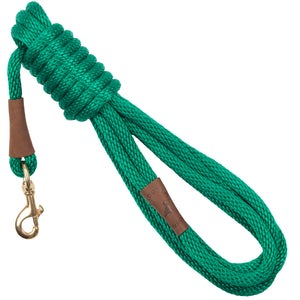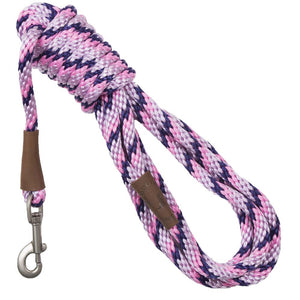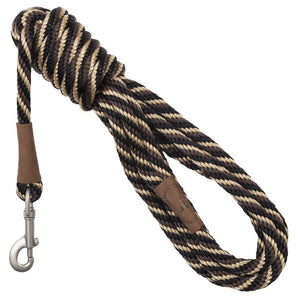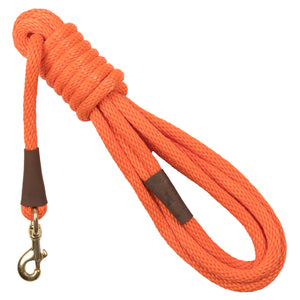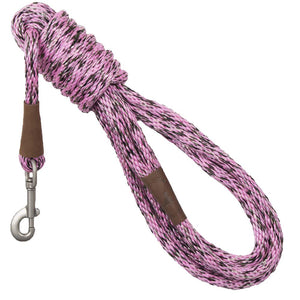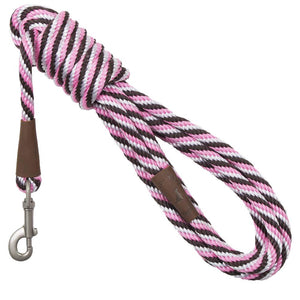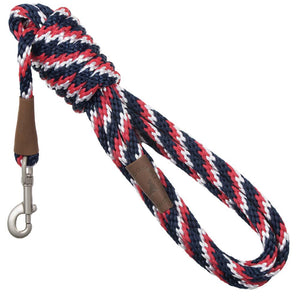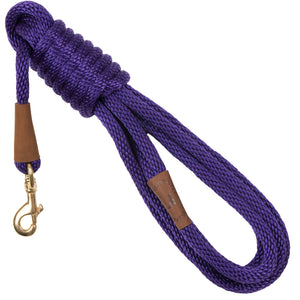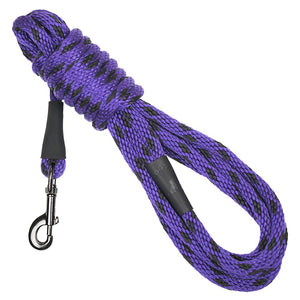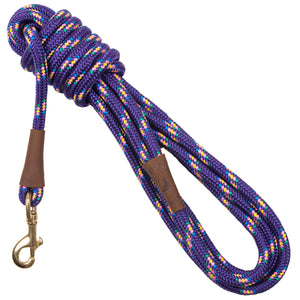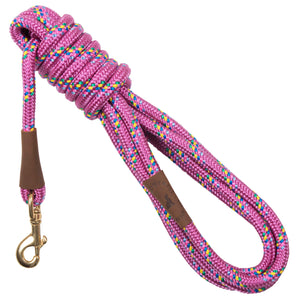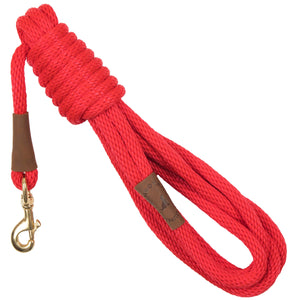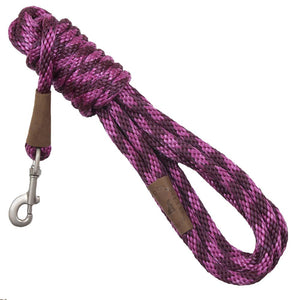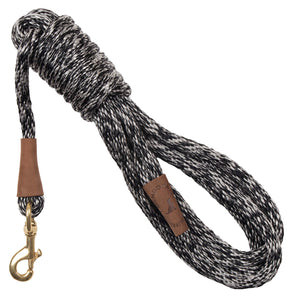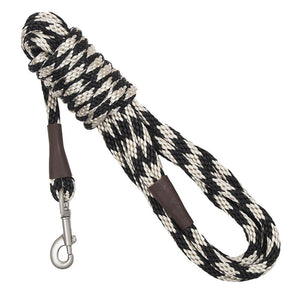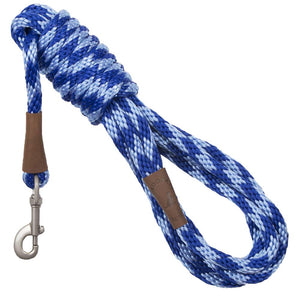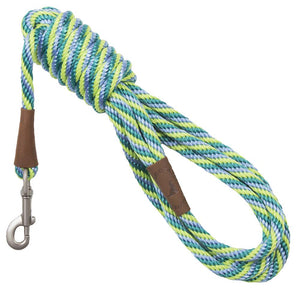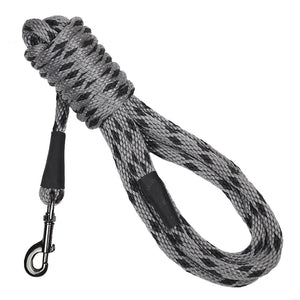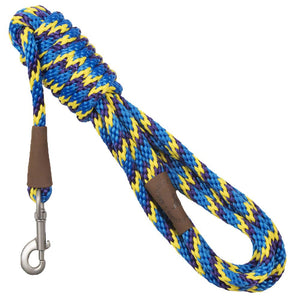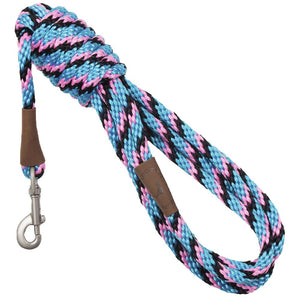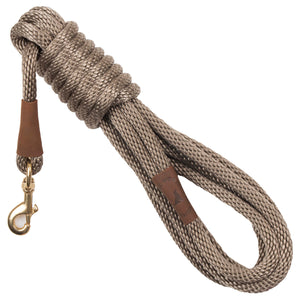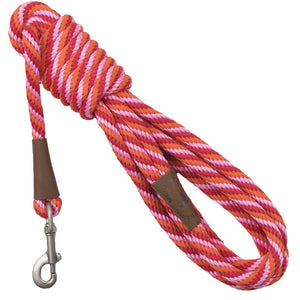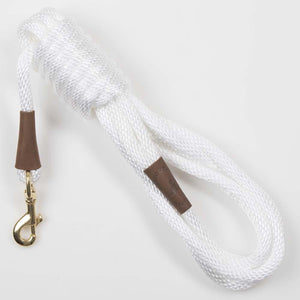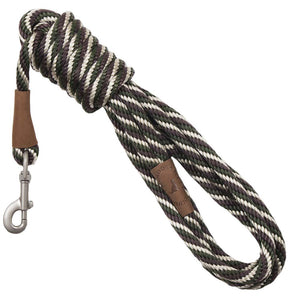 Equipment
BAT Leash 15 Feet (5 Meters): 1/2 inch (117)
The BAT Mendota Snap Leash; My Favorite!
Braided snap leash perfect for walking, exercise, or field use. I love these and use them for BAT and everyday walking. [Learn how here and here].
Based on color, some clips are brass and some are satin (zinc). The Night Viz and Confetti colors are stiffer, less soft on your hands, so only order these colors if the design/visibility is very important to you. Night Viz leashes also cost extra.

Size Guide: This is a Medium weight leash suitable for dogs over 35 pounds (16kg).
Shipping Weight: 12oz (340g)
Color: Please use the pull down menu to view/select your color.  
Note: We ship from the US. Your country may charge import tax/customs on the products upon arrival. This is something over which we have no control.
Soft on the hands with its "Broken-in Feel" easy to use and pliable enough to fit in your coat pocket 
NOTE:  

confetti and night viz both have a sleeve over the rope. They are a bit stiffer and not quite as soft as the other ropes.

Brass, satin nickel or black metallic hardware and oil tanned leather splices
Made of waterproof, vibrant, long-lasting multi-filament polypropylene rope.
Machine washable, air dry only.
Handmade in the U.S.A. Free shipping in the U.S.A.!
100% satisfaction guarantee!

---
15 Foot BAT Leash
I like the feel of this leash. It is a good length - easy to handle on a walk.
BAT Leash 15 Feet (5 Meters): 1/2 inch (117)
Fantastic leash!
Good quality and good price for a 15 ft leash. Solidly built and definitely has the "broken in" feel.
it wasn't what I expected
The leash was thicker than I expected so I haven't been using it.
Hi Alma,
We are sorry it didn't work for you. The Leash you ordered was 1/2 inch, we also sell a 3/8 inch that would be thinner. If you haven't used it, you are very welcome to exchange it. Please email us at store@grishastewart.com and we will give you the information.
BAT Leash 15 Feet (5 Meters): 1/2 inch (117)