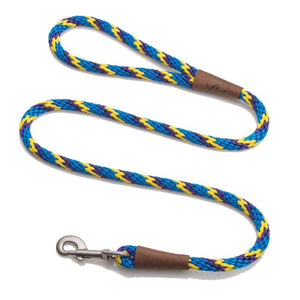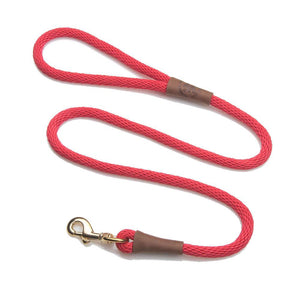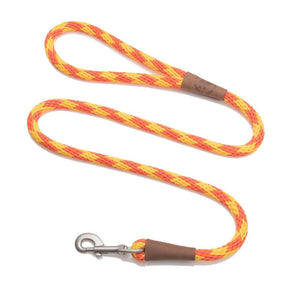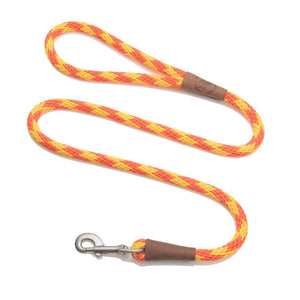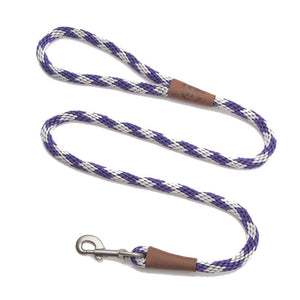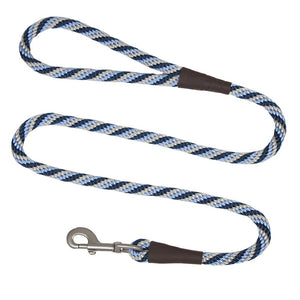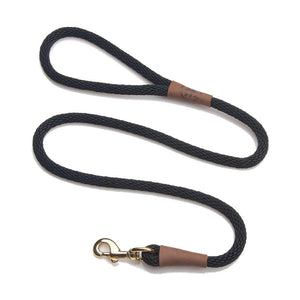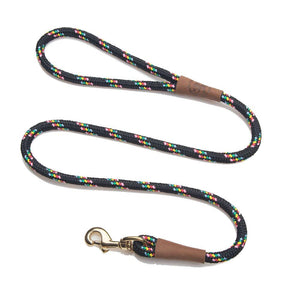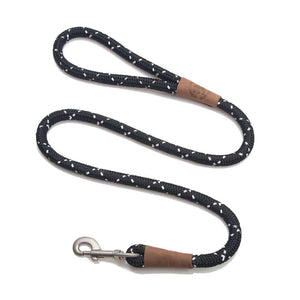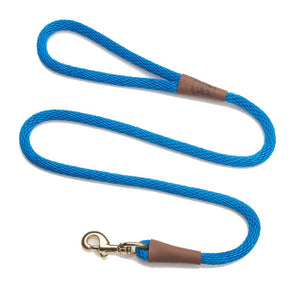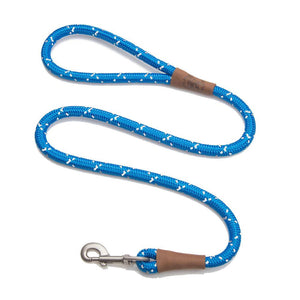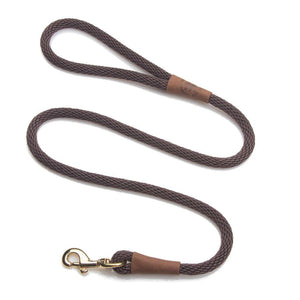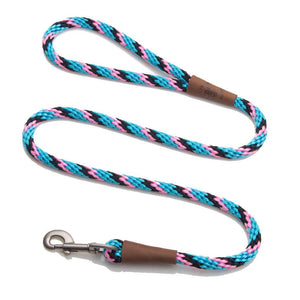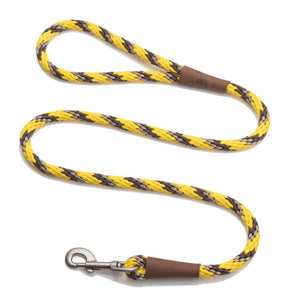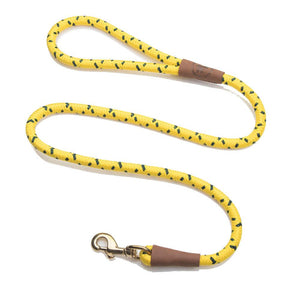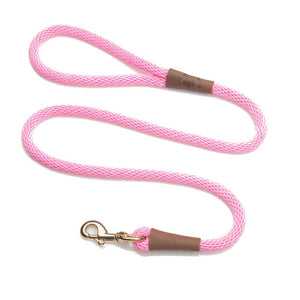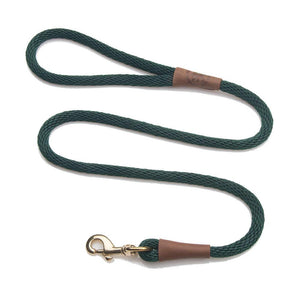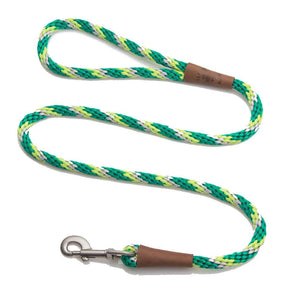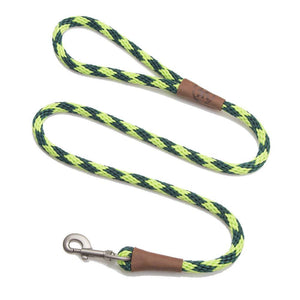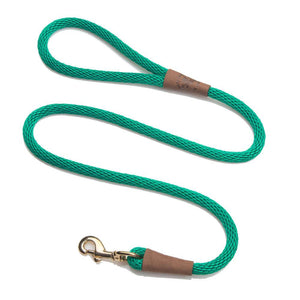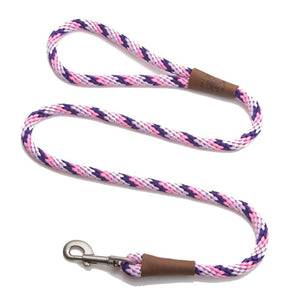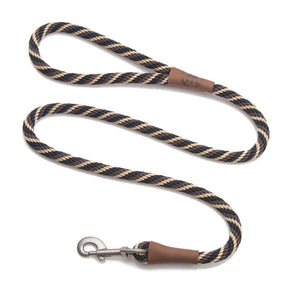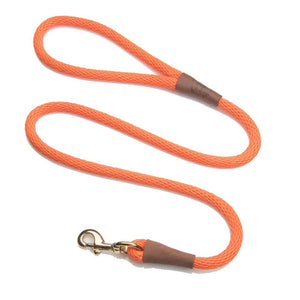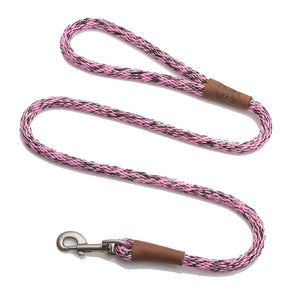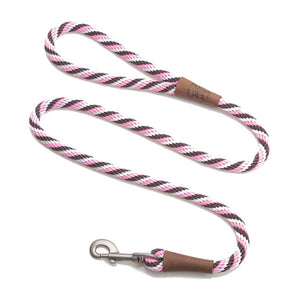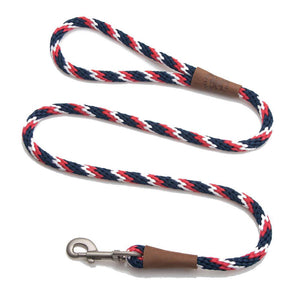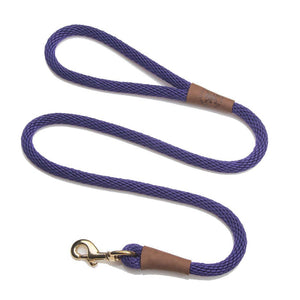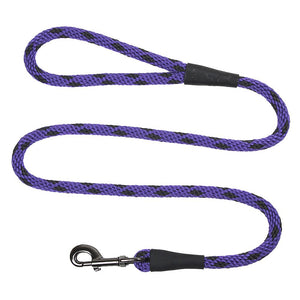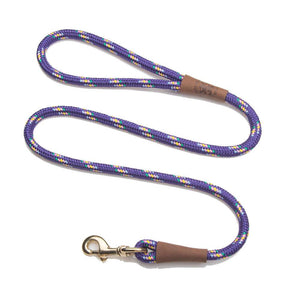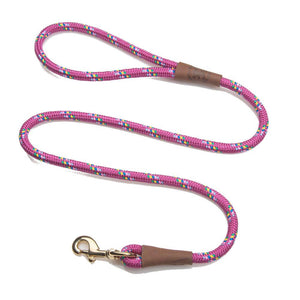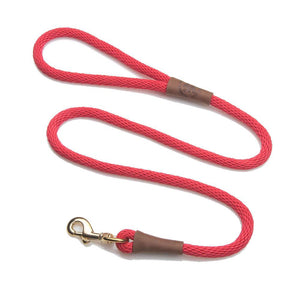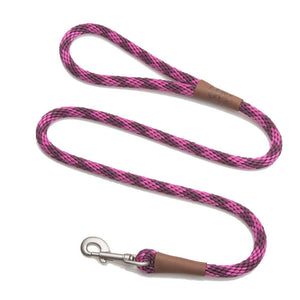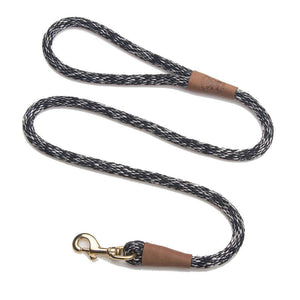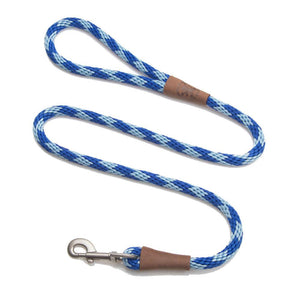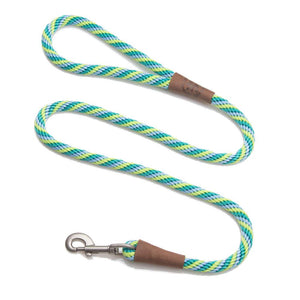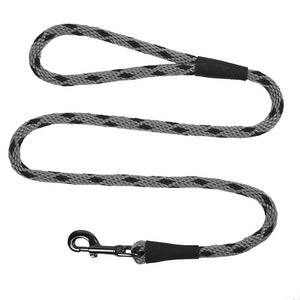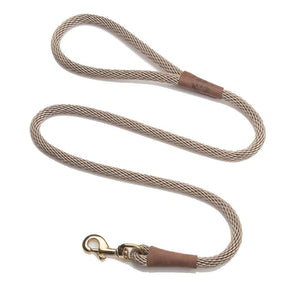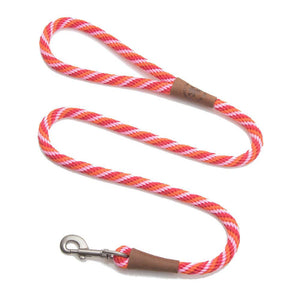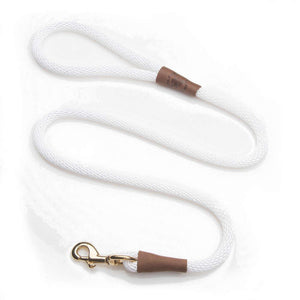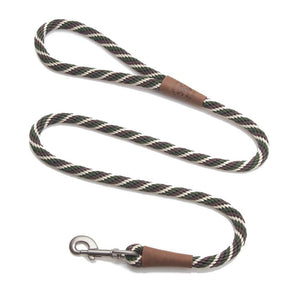 Mendota Snap Leash 6 Feet: 1/2 inch (017)
Mendota Snap Leashes; Grisha's Favourite Leash!
Braided snap leash perfect for walking, exercise, or field use. Grisha loves these, and uses the 15 foot one for BAT.
Based on color, some clips are brass and some are satin (zinc). The Night Viz and Confetti colors are stiffer, less soft on your hands, so only order these colors if the design/visibility is very important to you. Night Viz leashes also cost extra.
Size Guide: This is a Medium weight leash suitable for dogs over 35 pounds (16kg).
Shipping Weight: 6oz (170g).
Color: Please use the pull down menu to view/select your color.
Soft on the hands with its "Broken in Feel" easy to use and pliable enough to fit in your coat pocket.
Brass satin nickel or black metallic hardware and oil tanned leather splices
Made of waterproof, vibrant, long-lasting multi-filament polypropylene rope.
Machine washable, air dry only.
Handmade in the U.S.A.
100% satisfaction guarantee!
---
Mendota Snap Leash 6 Feet: 1/2 inch (017)
Smooth and Sturdy
I love the feel of this leash! It is easy to run a hand up and down it, it's a good weight and diameter for my 43 lb dog -- not too light, not too heavy -- and it's durable. Fabulous!
I love the leash. It is comfortable to handle.